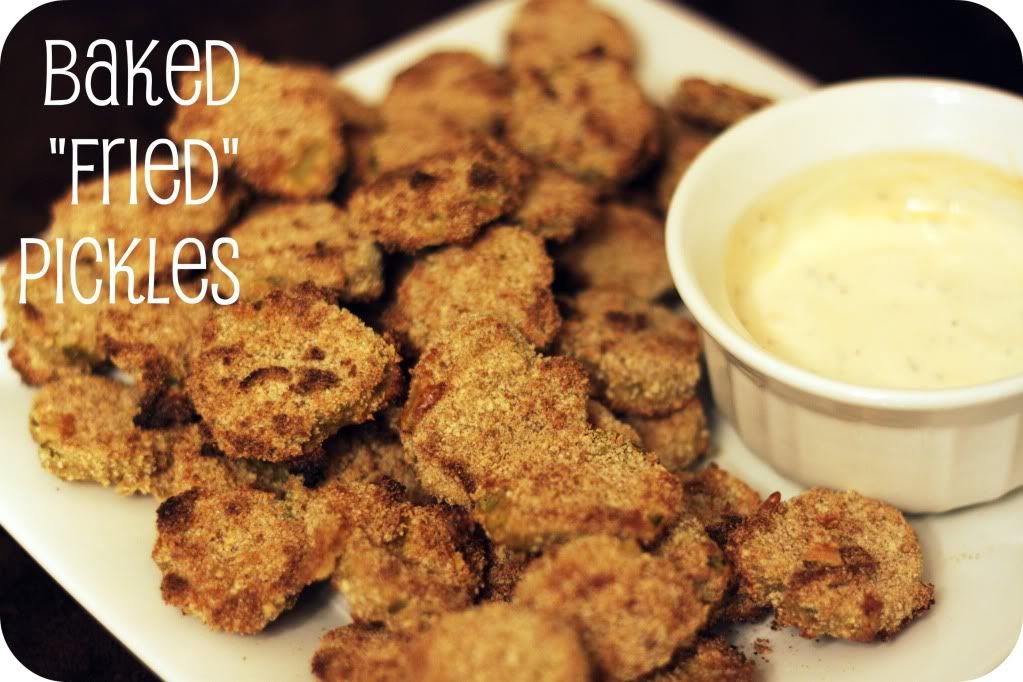 I love pickles the way pregnant women love, well, pickles. I always keep a jar in my fridge. They're great on sandwiches. Tuna salad would not be the same without it. And they make for a great snack- it's like a wonderful, tangy, juicy cucumber.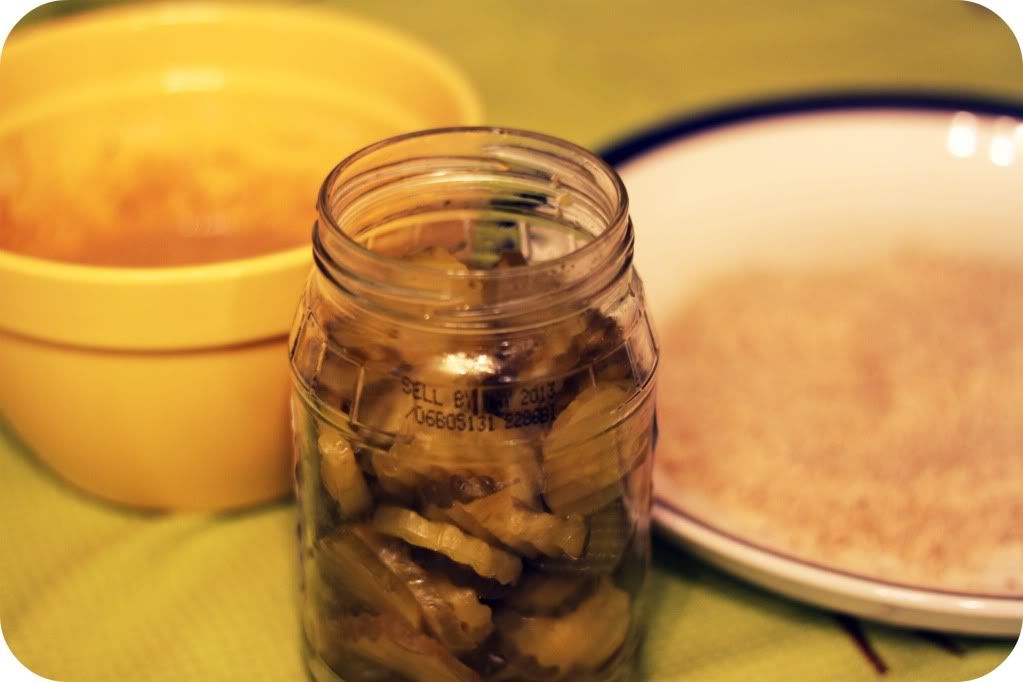 Oh wait, it is a tangy juicy cucumber. My bad. Anyways…..you know what makes pickles even more awesome-er? Breading them, frying them, and then dipping them in delicious, delicious pickle dipping sauce (I still have no clue what it was). One of my best friends turned me on to fried pickles this summer while we were out feasting on Buffalo Wild Wings. They are beyond fantastic. I know- I was weirded out about them at first too, but trust me. You have to try them.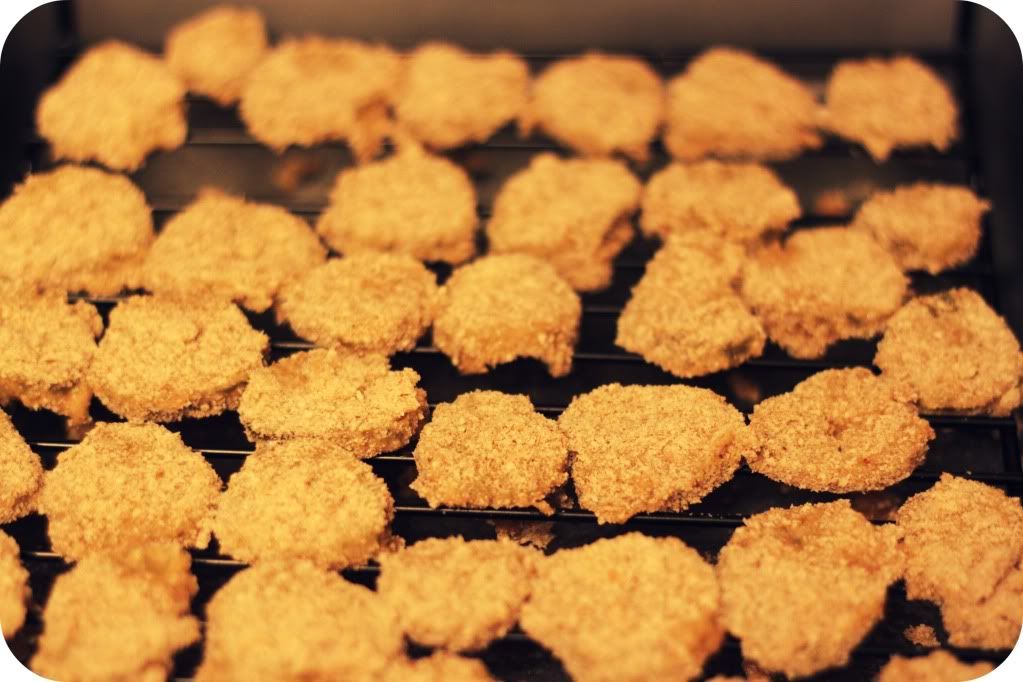 This version is made slightly better for you because instead of frying them, they're baked. And this dip is made with reduced-fat ranch.
Ranch and Tabasco for dipping
Preheat broiler and spray baking sheet with rack with cooking spray.

In a small bowl, whisk together egg and flour. Add in Worcestershire, Tabasco, garlic powder, Cajun seasoning, and pepper. Pour breadcrumbs into a shallow plate.

Dip pickle chips in batter then cover with bread crumbs. Place on rack. Broil for 3 minutes on each side. Mix together whatever proportions of ranch and Tabasco you enjoy and have at it.